At JB Specialist Refurbishment Ltd corporate responsibility and sustainability are embedded in everything that we do.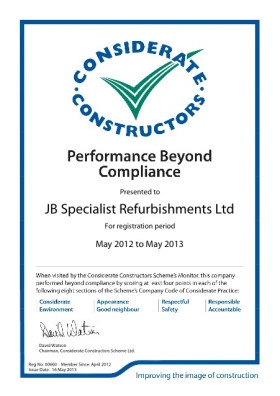 Social responsibility is incorporated into our business ethos in both formal and informal policy, whilst being actively implemented through supporting local supply chains, residents and employees.
Our aspiration is to operate our business long-term and in doing so ensuring we continue to be both a successful and sustainable business.
By integrating environmental, social and economic sustainability throughout our projects we are able to deliver more sustainable environments and refurbishments on each and every project.