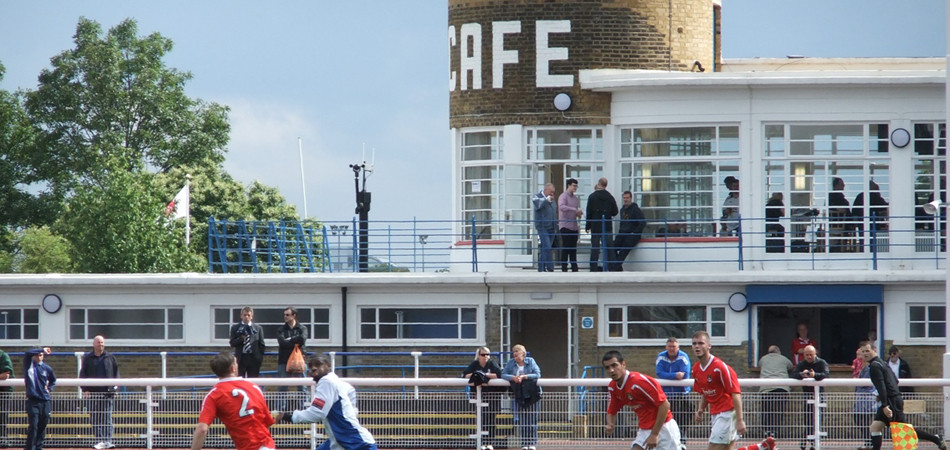 JBSR undertook a comprehensive range of remedial repair solutions to this iconic public sports structure in Enfield, North London.
Location: Donkey Lane, Enfield
JBSR were involved from an early stage with the external refurbishment of the QE2 stadium building. Having been appointed as the concrete repair and protection contractor JBSR also subsequently secured the works to manage the asphalt roof/walkway repairs in addition to a number of smaller repair schemes not originally agreed at our commencement.
The overall scope of the works for this project consisted of:
Full conditional survey to all concrete elements
Surface preparation utilising a combination of high pressure jet wash cleaning and high temperature low pressure doff cleaning.
Break out of all defective areas of concrete
Preparation of the in-situ steels utilising open grit blasting techniques
Replacement of any highly corroded steel reinforcement
Concrete repairs to restore structural integrity matching existing lines and levels
Application of migratory corrosion inhibitors to afford addition protection to the in-situ steel reinforcement against the affects of any active corrosion
Application of anti-carbonation coatings to all concrete areas
Strip up, preparation and subsequent installation of asphalt roof and walkway coverings across the project.
Isolated brickwork repairs and repointing
Isolated take down and rebuilding of brickwork roof top storage areas.