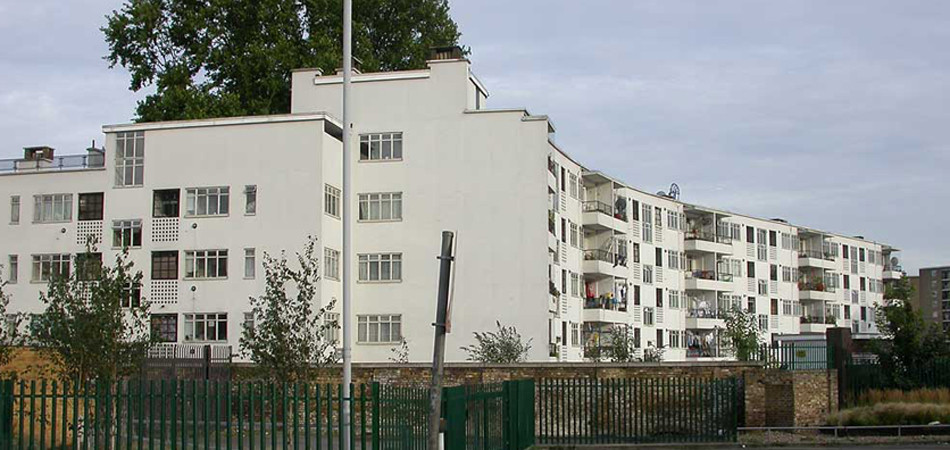 1930's Modernist Grade II Listed Building, part of English Heritage designed by architect Maxwell Fry.


Location: Ladbroke Grove, London
This project consisted of the following aspects:
Removal of existing coatings (vacuum grit blasting)
Full conditional survey
Concrete repairs
Cementious render coatings
Application of elastomeric coatings
Application of graffiti coatings
Brief history of Kensal House:
Kensal House is one of several progressive, modernist housing schemes built in Britain in the 1930s, but unlike the Lawn Road Flats and Highpoint One, these flats were not inhabited by middle classes intellectuals. Completed in 1937, Kensal House marks the point in the story of British Modernist architecture when the social/political ideals of the early modernists come to the fore.