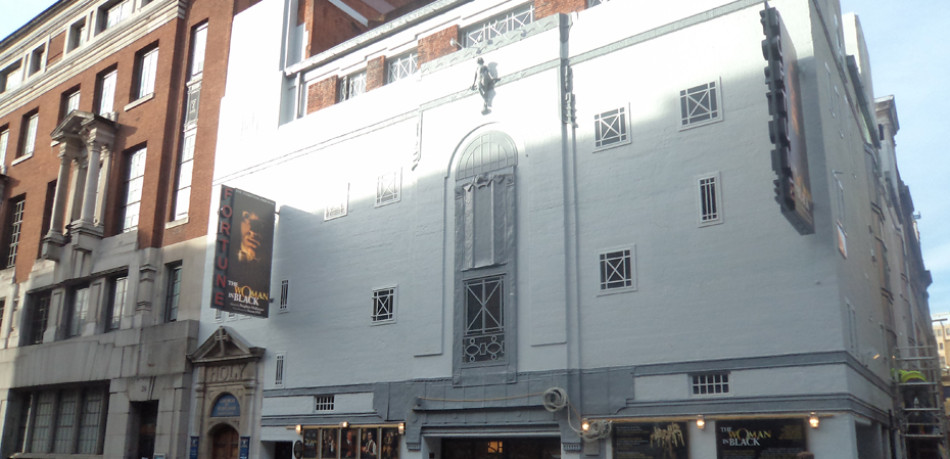 JBSR completed external concrete repairs, protection and masonry works to this operational theatre building.


Location: Covent Garden, London
The external refurbishment of this operational theatre in central London posed a number of challenges that were successfully accommodated by the skilled JBSR project team. In addition to the scope of works below, the JBSR management team planned and coordinated the works to accommodate matinee showings where loud works were no permitted whilst addressing the challenges of a busy city centre site with little to no site storage, parking and the like.
The scheme of works for this project comprised of:
Surface preparation utilising a combination of high-pressure water jet cleaning in addition to localised mechanical and hand tool cleaning processes.
Full conditional survey to identify any in-situ defects in concrete and masonry substrates.
Breakout procedures to remove in-situ defects, to include preparation of the works area to receive the subsequent repair
Concrete repairs utilising specialist lightweight polymer modified repair mortars
Application of migratory corrosion inhibitors (MCI's) to arrest the effects of any active or future corrosion to in-situ steel reinforcement within the concrete elements
Installation of Helifix masonry stabilisation products to areas of brickwork exhibiting signs of cracking and historic movement.
Application of fairing/leveling coat affording additional protection to concrete elements.
Application of both specialist elastomeric anti-carbonation and methacrylic protective coatings throughout the building facade.