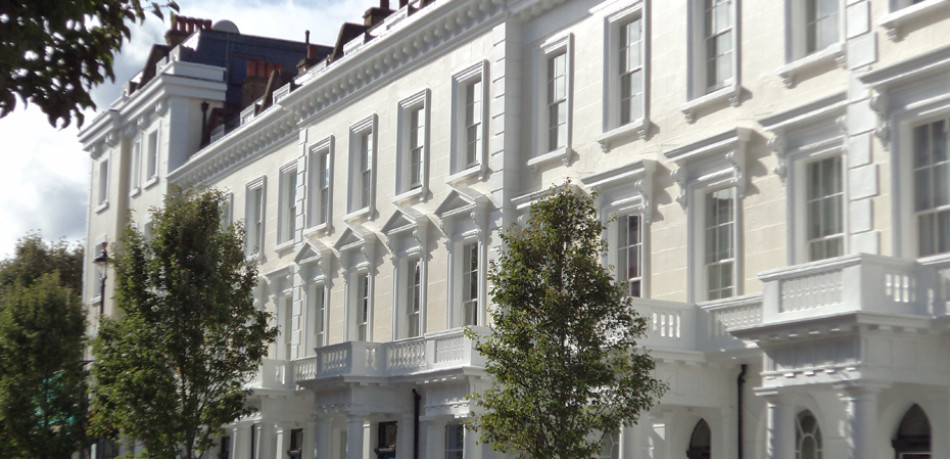 A comprehensive repair and protection scheme to a large number of ornate residential street properties.


Location: Pimlico, London
JBSR's extensive range of expertise were utilised extensively whilst undertaking the works upon the Denbigh Triangle project. Working upon a large number of street properties over several neighboring streets JBSR successfully delivered a high quality finished product whilst addressing issues of access, storage, just in time deliveries and resident liaison to ensure the project met the prescribed programme.
The scope of works for this project was:
Conditional survey to each property to ascertain the condition of the stucco and brickwork substrates
Breakout and removal of defective areas of stucco and brickwork finishes
Reinstatement of the stucco finishes utilising concrete repair mortar to include intricate profile detailing
Reinstatement of defective brickwork utilising a JBSR sourced brick sample
Isolated repointing
Installation of Helifix bed joint reinforcement products to areas of cracked and defective brickwork.
Entrance step repairs and waterproofing to include adaption of working practices to ensure continual access for residents
Enabling works for project engineers where investigatory works were required.