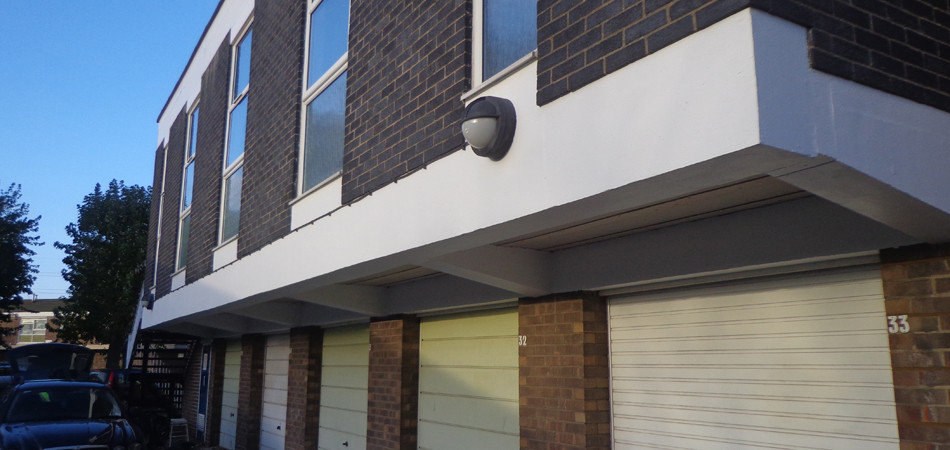 JBSR value engineered and subsequently undertook the concrete repair and protection works to this community centre building in Bedford.
Location: Avon Drive, Bedford, MK41
JBSR negotiated the project specification with the client and engineer to tailor the works to achieve the optimum balance between cost and quality ensuring the project remained within the clients budget.
The scope of the works comprised the following:
Visual and hammer tap survey to all concrete elements
Break out and preparation of the concrete substrate in preparation for the subsequent concrete repairs
Undertake concrete repairs to the previously broken out areas utilising proprietary concrete repair mortars
Application of elastomeric anti-carbonation protective coatings to ensure the longevity of the repairs and remain concrete substrate.
Localised Helifix masonry stabilisation products to brickwork areas surrounding garage openings.